---
The Sandbox is a half hour dark comedy following the lives of a Canadian Armed Forces Unit, stationed at a remote FOB (Forward Operations Base) at Sperwan Gahr, Panjwai District, Southern Afghanistan. Shot through the lens of a small documentary crew that is imbedded with the unit, we see the ups, downs and sideways turns that effect each and every member of the unit, with this unique fly on the wall perspective that puts us on the front line.
---
A discouraged, distraught and disgruntled Leaf 's fan of 40 years goes on the hunt to find another hockey team that is more derserving of his love, loyalty, time, energy and MONEY.
Mike "Yuker" Yawarski has street cred too. He is a bar owner in Toronto, the same city where he has lived and breathed hockey his entire life. His bar, Wide Open, shows every Leaf game and dedicated fans come out to imbibe and watch loyaly. Mike's jersey was retired after he graduated University as captain, lead scorer and goon. He parties like a rock star, drinks like a fish and has a big mouth. Yuker has literally bled blue his entire life! Now... he's done!
---
Scott Rondeau is The Conscious Foodie. His mission is to help people make better informed decisions on what they eat. Whether its the best organic veggies, ethically raised or hormone free farm animals, greener beer or wine, sustainable seafood or all kinds of food that is better for the planet, The Conscious Foodie will help you navigate the fine line between being conscious and being a consumer.
---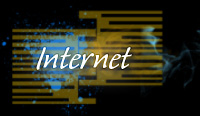 It looks like we were going to be invaded... but these aliens decided that we are doing our planet in pretty fast, so they would just bide their time. We get the vibe that War is expensive and why would they risk injury of their own kind. As far as we can tell this is a newscast to their 'people' keeping them up to date on how long it will be before we destroy ourselves and they can swoop in and take over our planet and our resources. Makes one really realize how stupid we are actually being to hear another perspective! Looks like we only get a few minutes here and there but they seem to have a pretty good pulse on what the #@$* we are doing.


---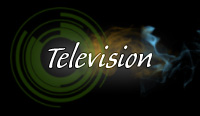 THE MONCHY NINE - For CBC Newfoundland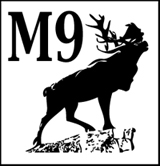 In conjunction with Rink Rat Productions
rinkratproductions.com
, Hell Creek returns to the now serene village of Monchy-le-Preux with present day members of The Royal Newfoundland Regiment, to rededicate their World War One monument.
Included in that group are two soldiers whose family members fought on that fateful day - never to return to their island home. It is through those families, interviews, first-hand accounts and chilling battle scene re-enactments that we retell one of the Royal Newfoundland Regiment's most incredible honors, the day the nine men saved Monchy!
This 45-minute docu-drama constitutes the basis for a six-part series for the CBC, and generously supported by the NLFDC, entitled: Sons of Terra Nova. The pilot episode will be threaded together by a brooding yet inspiring score - comprising the original tunes, sounds and voices of several Newfoundland musicians. The film is at once an emotional re-telling of an often overlooked major historical incident, as well as a touching tribute to the men who sacrificed it all for the freedom we enjoy today.
Trailer: