Scott Rondeau, CEO/Executive Producer/Writer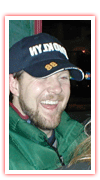 Scott spent the earlier part of his carreer as an Event-Marketer establishing and growing events such as Toronto's Festival of Beer, Toronto Wine & Spirit Festival, The Juno Awards and The Conscious Food Festival.
In 2001 he launched Hell Creek Entertainment with his best friend Johnny Gardhouse, a company designed to produce corporate videos, creative television and internet content. As Executive Producer Scott has created and completed many projects. His latest projects include a documentary on Music Therapy which he produced, directed and narrated and several Music videos and clips for a few great Canadian Musicians. The immediate future looks like more music and corporate videos but he is also looking forward to directing and producing more documentaries on subjects that matter to him.
Scott's focus of running the company and its projects, is certainly challenged by his love of writing, producing and editing. Scott loves his wife, skiing, traveling and his dog Charlie.
Johnny Gardhouse, Exec. Producer/Creative Director/Writer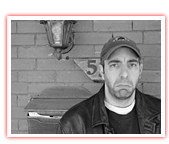 Johnny cut his teeth in the business of show as a stand up comedian, touring not only across the country for the last seventeen years, but around the globe. Some may recognize Johnny from the countless television commercials that aired across North America, or his numerous film and television credits.
He might be most recognizable from his co-host duties on the Comedy Networks hit series "Gutter Ball Alley". It was at this point where Johnny took up duties behind the camera, executive producing the series as well as being the head writer.
Since the inception of Hell Creek in '01, Johnny has taken this tenfold, by writing, producing and directing several projects for the company (beer.com, Broadway Video, Juno Awards, music video's, The Sons Of Terra Nova: A Pilgrimage). His main focus within Hell Creek is writing and creative development. There is no limitation to what he can accomplish, and that can be seen in each and every project that he gets his hands on.
Kevin MacDonald, Producer/Editor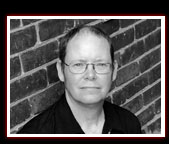 Award winning filmmaker Kevin has cut his teeth as a standup/sketch comedian in Toronto for the past 18 years. As a founding member of Canadian Comedy Award nominated duo, Kevlor 2000 with Laurie Elliott he transitioned several years ago into editing when he began producing videos for various shows and comics around town.
His video "The Trial" won the Audience Choice award at the Spring 2011 Toronto 24 Hour Film Challenge. With Hell Creek he has been involved in a multitude of projects on differing levels that include writing and editing in a variety of genres.
CONTACT US
---
Canadian Address
20 Leslie Street, Unit 117
Toronto ON
US Address
1351 N. Orange Dr. #212
Hollywood, CA
9002
Phone: 416.406.1226
Fax: 416.406-1446
Any inquiries:
info@hellcreek.ca
Scott Rondeau, Executive Producer:
scottier@hellcreek.ca
John Gardhouse, Executive Producer:
jack@hellcreek.ca